Greetings!
Hello and welcome to the dwelling of Zodd.
On this page you can find bits and pieces from a life less ordinary, the life of a true blueblooded Tibetan Mastiff (TM). I hope you will enjoy your stay and that the beauty of this majestic breed will linger in your mind as you click off into cyberspace. Feel free to check back every now and then. This site will be updated as time pass.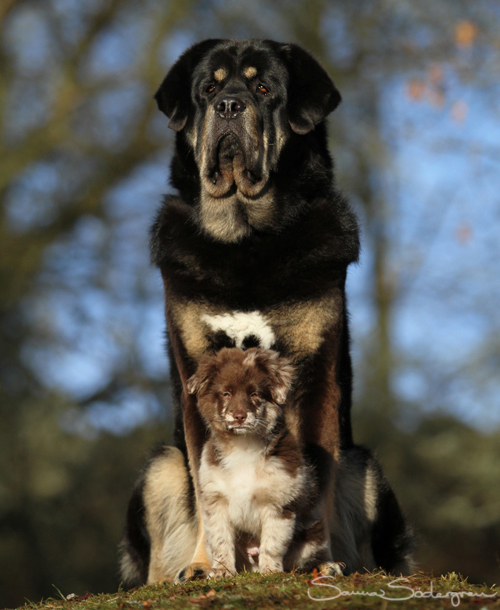 Zodd and his baby brother Chibi!


Zodd 2006-12-25 - 2015-09-18I will never forget you. You changed my life in more ways than I could ever imagine.

UPDATED! 2021-08-30!
DIVERSITY was updated with information about the chinese mastiff.

More of my photography ---> SaNNaS at deviantART!
Sanna Sander on Instagram!


Please, do NOT use any of the pictures on this site without asking the webmaster!