Sanna and Zodd!
A small presentation (March 2007)
So, here I am, the owner of this wonderful boy and also the creator of this homepage.
I've been around dogs alot since I was a kid and back in 1997 I got my first dog. Rocky was a beautiful cross between bernese mountaindog and german shepherd/labrador. He was the one who taught me everything I know about dogs and also the most patient dog I've ever met. It was as if he knew I was a total amateur ;)
After 10 years he had to be put to sleep after an acute illness. He will always have a huge place in my heart. He was after all my first love.

So, my name is Sanna, I live in a small village by the coast in the south of Sweden together with my family.
I'm around doggies alot since I often groom and/or trim dogs. But there is nothing that compares to having a dog of your own, a true friend who will stand by your side all his life. I think I've found such a friend in Zodd, well, as long as no one is waving a bowl of food across the room... In that case I do believe he would leave me in a heartbeat ;)
//Sanna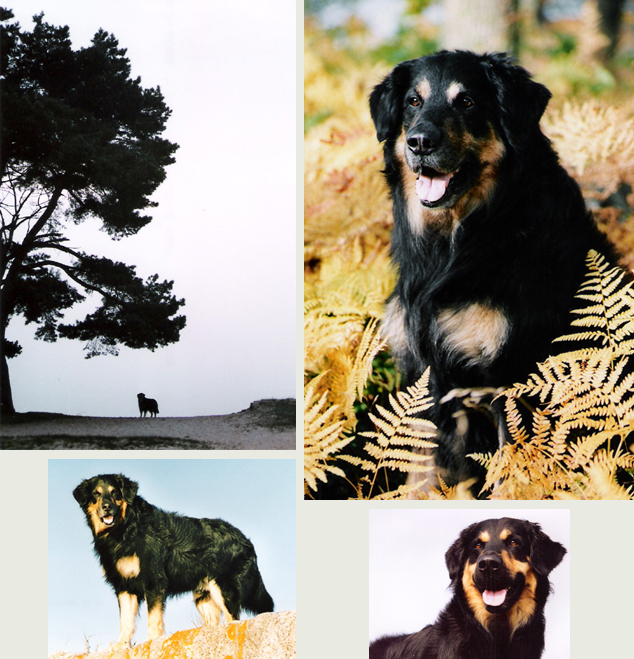 My beautiful boy Rocky. Rest in peace...




A walk on the beach.

We are talking about very important things!

Zodd: "Do you have my candy?"

Sanna: "Wait, I'll check my pockets."

Sunset in Sweden.

Here we are together with the pinscher Havalidens black shadow Rakcha.

We are having another conversation about dogcandy ;

Zodd: "Look into my eyes... Look deep into my eyes and let yourself drift away. You shall remain in that silent and calm place until I count to three, then you shall awake and bring me ALL THE FOOD IN SWEDEN! Mwahahaha!"